Grow your Business with Odoo
Odoo - The Modern Business Solution
Sapentia with Odoo gives you everything you need for a top notch user experience.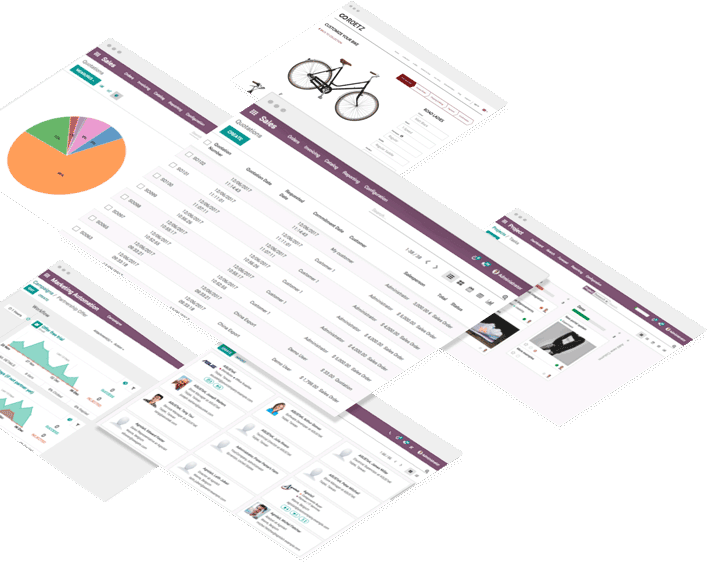 Why Odoo

Odoo's unique approach is designed to work across a range of business like yours, from small to large .
Simple, straightforward, fully featured access to a range of standard apps to evolve your business further
Take your business further, support provided to set up and configure your system just how you
need it
A tailored installation just for you, do you have specific needs? Call us for an informal chat

What is Odoo
Data can be backed up automatically on and offsite, manually and server backed up. This happens daily and typically backs up the last 7 days and can back up to another server plus you have the option to do this manually.· We have 99.9% up time on all of our servers, which are all commercial grade.
What support do you offer for GDPR compliance?
Odoo is a Belgium based business, so the Odoo software is built with GDPR in mind, this means that:
- Odoo is regularly updated and comes with a GDPR module for your EDM, social and database.
- We only offer Linux servers as they are the most secure
- We have SLL certification to ensure security
- We use anti-hacking programmes as standard
- We can also offer you hardware protection
- We can support you to set secure policies for your password