Grow your business with Odoo
Take your business to the next level
improve business processes and efficiency with Odoo



Sapentia is the key to evolving your business further
Sapentia with Odoo's technology allows you to automate and track everything your business does. Centralised, online and accessible from anywhere on any internet-enabled device.
At Sapentia, our mission is to deliver affordable business software that uniquely adapts to how you do business.
Whatever the sector or company size, if your business has the desire to improve processes and efficiency Sapentia can help you evolve further.
Why Odoo?

Odoo offers a modular suite of innovative apps and software to support you to deliver, record, automate and analyse excellent business at every stage of your sales, implementation and retention lifecycle. The software supports you to meet your regulatory requirements, save money and drive quality improvements.
Odoo: Most installed business software in the World
With the "On-premise" offer, Odoo is the most installed business software in the world. It is used by over 4.500.000 users worldwide ranging from startup companies (1 user) to large enterprises (300,000+ users). Bluechip companies such as Toyota, Hyundai and Danone use Odoo so be rest assured you're in safe hands.
Don't just take our word for it
Triton Telecom offers bespoke business telephone and connectivity solutions at the lowest prices with the highest levels of customer service.

They were previously using Salesforce and having issues with amending the system to adhere to their work processes. They were also finding that Salesforce was becoming costly. Triton Telecom looked to change. They reviewed all the other options in the market and choose to implement Odoo with Sapentia.

Watch this video to find out why.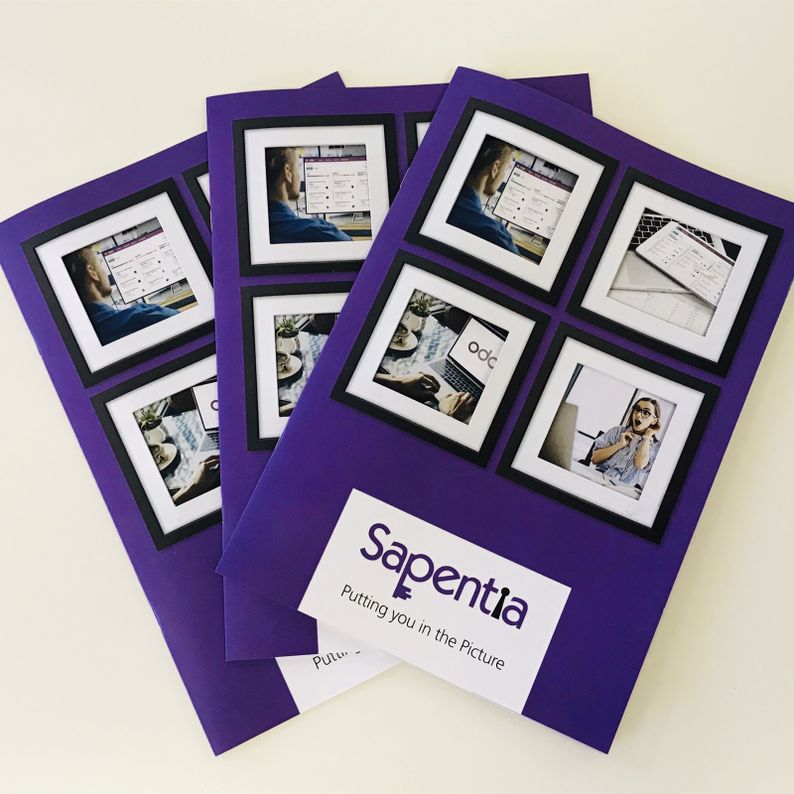 Sapentia: Putting you in the Picture
We have a brochure that is a visual treat as well as making all the techy stuff easy to understand. Either we can send you a PDF copy to your email, which you could view on screen/print off, or we could send you a hardcopy in the post.
Let us know and we can get this sent to you ASAP.
What is Odoo
Data can be backed up automatically on and offsite, manually and server backed up. This happens daily and typically backs up the last 7 days and can back up to another server plus you have the option to do this manually.· We have 99.9% up time on all of our servers, which are all commercial grade.
What support do you offer for GDPR compliance?
Odoo is a Belgium based business, so the Odoo software is built with GDPR in mind, this means that:
- Odoo is regularly updated and comes with a GDPR module for your EDM, social and database.
- We only offer Linux servers as they are the most secure
- We have SLL certification to ensure security
- We use anti-hacking programmes as standard
- We can also offer you hardware protection
- We can support you to set secure policies for your password