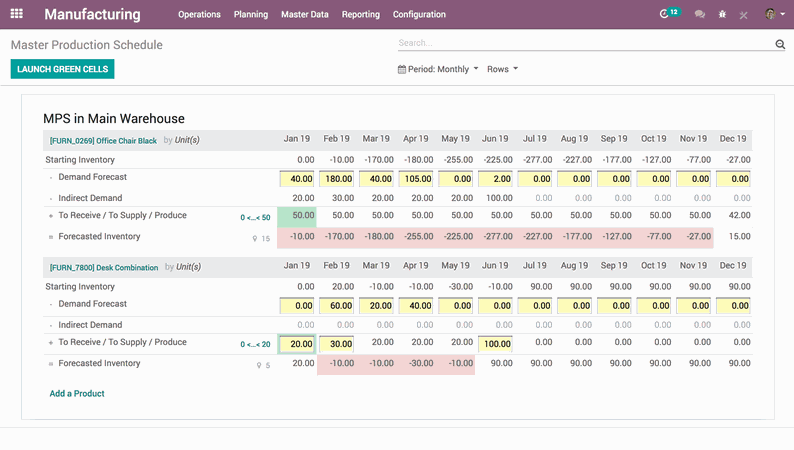 Manufacturing Functionality
Shop floor automation. Capture data in real-time from your equipment using the API.
No more time clocking. Accurate planning directly based on real manufacturing times measures.
Realtime Communication. Display worksheets, quality alerts to workers during operations.
All-in-one. MRP, Quality, Maintenance and PLM fully integrated.
WorkCentre Control Panel Track Time. Display Worksheets . Register Production. Integrate Quality checks . In Process Alerts . Record Serial/lot numbers
Product Lifecycle Management. Managing engineering changes efficiently is all about communication. Odoo PLM harnesses the power of an enterprise social network to help you communicate more efficiently across multiple departments. Everyone follows only what they need, approvals are simple, and discussions on documents are centralized in real time.
Maintenance. Odoo computes standard statistics to help you plan preventive maintenance, including mean time between failure (MTBF), mean time to repair (MTTR), and expected next failure date, and lets you automate metrology and preventive maintenance scheduling.
Quality Control. Define quality control plans to trigger quality checks at specific inventory operations (receiving and final inspection) or manufacturing operations (in-process inspection).
Set up in-process , final, and receiving inspections based on a quality control plan. Define quality control plans to trigger in-process, final, and receiving inspections.
Manage and track production part approval process (PPAP) submissions. Configure your statistical process control (SPC). Attach process failure mode and effects analysis (PFMEA) documents to routings.
The Internet of Things. The IoT Box allows you to connect external devices to your Odoo database.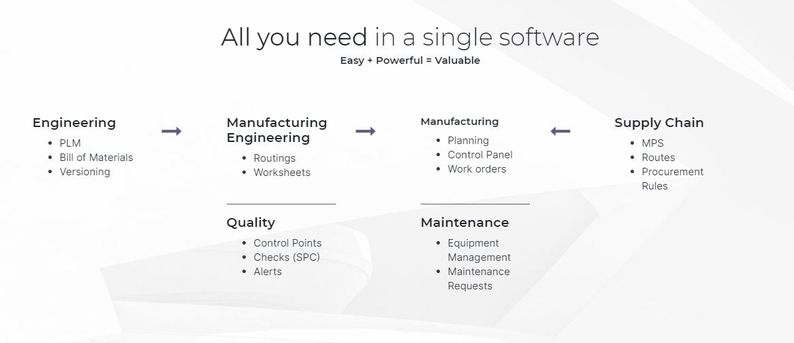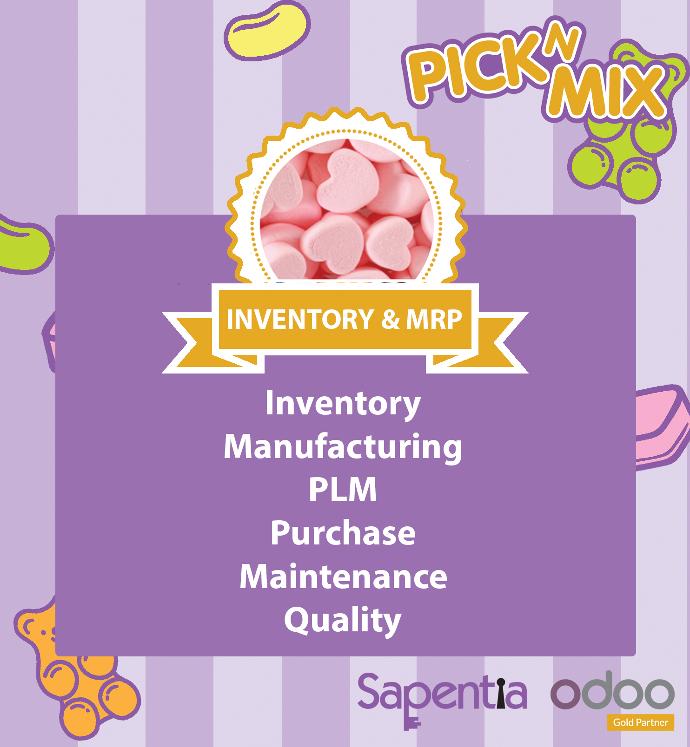 Sapentia: Putting you in the Picture
We have a brochure that is a visual treat as well as making all the techy stuff easy to understand. Either we can send you a PDF copy to your email, which you could view on screen/print off, or we could send you a hardcopy in the post.
Let us know and we can get this sent to you ASAP.